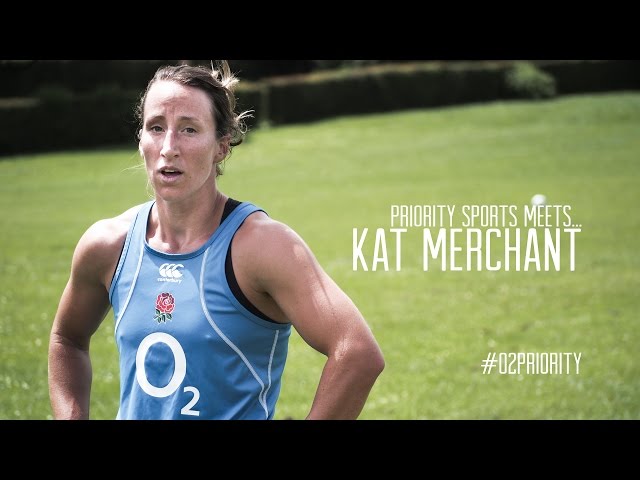 Inspiring you to go further
Learn more >
I've always been interested in physical exercise and nutrition. This interest led me to do a degree in Sport and Exercise Science as well as becoming a level 3 personal trainer and rugby coach.
So what are you waiting for?
Don't be scared you are never too unfit to start exercising. Come give it a try and you definitely won't be disappointed. I look forward to working with you and making your goal my goal.
England
I played rugby for England, scoring 44 tries in my 58-cap international career and winning the world cup. Through representing England I have worked with top of the range EIS Strength and conditioners. I've recieved elite nutrition advice and worked with top class sports psychologists. All this knowledge and experience has enhanced my personal training.
Approach
My approach is to inspire clients to realise they can achieve more than they ever thought they could. I adore the positive impact I can have on a clients life. Seeing them become more confident, more positive and physically happier with their bodies. I love sport and exercise and I'm all about high intensity. I work out what you like, be that, boxing, running, and use that to get the best results.
Reach your Goals
Whatever your goal; run a 10km, get into your wedding dress, get fit after giving birth, losing weight or just feeling confident enough to go in the weights section of the gym, I will motivate, support and make you reach your objectives. When a client reaches their goal or has success I am buzzing to I hear about it. I feel proud that all the hard work has been worth it for both of us.
Boot Camps
What could I expect to accomplish by participating in a weekly boot camp? You can expect to increase your fitness, feel brighter and more energetic.
60 minutes
Each boot camp class is just 60 minutes incorporating a warm up with stretches, followed by circuits and cardio with stretches to cool down.
Different fitness levels
The class is spilt up into different fitness levels, so it does not matter if you are new to fitness or a regular. You will be training with like minded individuals who will support you whilst being lead and motivated by Kat.
Variety
Each week the class will be different. All fitness levels are welcome from beginners to advanced, and Kat ensures that the boot camp sessions are tailored so that they are suitable and enjoyable for you.
Boot Camp Classes
Boot camp class
60 minutes
Outside based
Please enquire for block prices
For me personal training is not just about the session we spend together but also motivating and inspiring you outside our sessions.
Working Together
I know that everyone is different, motivated by different factors. I ensure that the training and nutritional advice will be tailored to your needs, and I offer ongoing support throughout our time together.
Rehabilitation
Even if you have an injury, sessions can be adapted. Anyone can achieve their goals if they are inspired, supported and have fun.
Methodology
A huge part of my methodology is working on the mental as well as physical. Getting the right mind can make all the difference to us achieving your goal. I believe that you need to make exercise interesting as well as physically demanding, and love motivating clients to work outside their comfort zones to get results.
Personal Training Prices
For me personal training is not just about the session we spend together but also motivating and inspiring you outside our sessions.
One to one personal training
60 minutes
Gym or outside based
Personal goal setting
Nutrition profile
Full individualised training programme
Personal goal setting
Nutrition profile
Full individualised training programme
Small Group Sessions
Please enquire for prices
If you've not done any kind of boot camp before then give Kat's a try, she will certainly change you for the better.

Though I keep myself fit I tend to exercise within my comfort zones so I decided to sign up to Kat's boot camps to stretch my fitness. I was apprehensive but Kat demonstrated the exercises and soon worked out the different levels of fitness in the group and was brilliant at encouraging each individual to push themselves further than they would normally do.The apprehension I felt soon turned to satisfaction having pushed myself further than I thought possible. I normally work quite late during the week but I enjoyed Kat's boot camps so much I found myself making sure that I got there. I can't believe how much better and fitter I now feel, as does my 23 year old daughter who also participates in Kat's boot camps. My daughter & I are planning to do a long cycle ride in September and need to build up our general fitness; we both know that working with Kat can make this happen.

Kat genuinely wants to help you achieve your goals and get you to the fittest and strongest you can be.

I approached Kat for PT as I knew she could push me to be in the best shape I could be. Even after just a couple of training sessions with Kat I felt instant results in my body shape and fitness, seeing the difference is a real motivator to keep training and pushing myself. I think the best thing about Kat is that she practices what she preaches; she is an awesome role model and is extremely knowledgeable and passionate about what she does. Kat puts a lot of work into adapting each session to you as an individual, and also changing things up to work on specific areas and ensures it never gets repetitive or boring. Kat also provides individual training plans that you can follow in between sessions as well as any advice on nutrition you need. Having sustained a knee injury over the summer Kat was still up for training me and continuing to improve my strength and conditioning by adapting the sessions around my injury. Kat really is an awesome role model, I mean, not many people have the privilege to know and be trained by a world champion!

Since training with Kat I have lost 15 lbs and dropped nearly two dress sizes going from a size 18 to a size 14-16.

I started training with Kat to improve my fitness, body shape and to lose weight. But what is more important is that my whole attitude to fitness and sport has changed and I now enjoy training in a way I never have done before. People have definitely noticed that I am fitter, stronger and slimmer. Kat inspires and motivates me every day and gives me support not just in our weekly training sessions but by text and by devising me specific training programmes. Her sessions are hard work but definitely worth it as training with Kat is not just about the physical but the mental too. She is great at understanding what encourages you and gives you confidence. I also suffer with depression and started training with Kat just before one of my worst bouts of depression hit and I had to take 5 months off work. The fact that I continued to train with Kat throughout my severe depression is a testament to her techniques. If I was having a low depressive day Kat would adapt sessions so that I felt like I had actually accomplished something and she quietly changed things around so that I was still exercising and pushing myself but in a different way. Training with Kat has improved my self esteem, my outlook on exercise but most of all has encouraged me to change my lifestyle. I have not reached all my goals yet but I know with Kat by my side encouraging me I will get there.

If you decide to work with Kat, then be prepared to do just that, WORK! I achieve a lot more in that time than training on my own.

I'm a new mum and also getting married this year. I have just started training with Kat, and my goals are to get back to, and improve on my pre-pregnancy weight and fitness. The hour I have with Kat is precious given how hectic my life has just become. If any new mums out there are looking for tailored support in getting back in to shape, I can highly recommend! Kat really is an awesome role model, I mean, not many people have the privilege to know and be trained by a world champion!